Two hundred and forty acres of the southern Utah desert are being transformed into a glamorous glamping experience called OutpostX. Ten units with four different concepts cater to adventurous souls who are seeking a dreamlike vacation under the stars. After two years in development, construction is 80% complete and OutpostX is taking their first reservations on Indiegogo, with the intention of having stays begin in August.
Supporters can select stays at different types of lodging. One-bedroom options include the Zen Domes, which let you sleep until the stars thanks to 360 one-way reflective windows. There's also the Sky Lodge, which has the feel of a treehouse in Bali with a private deck, drawbridge, and king-sized bed that hangs from the ceiling.
Two iterations of cave dwellings, the Cave Villa and Cave Lux, provide another type of experience. These two-bedroom options have beds on rails that allow guests to sleep indoors or under the stars. Panoramic windows and a bubble skylight allow guests to enjoy the outdoors even while relaxing inside.
All of the lodging options have a kitchenette and air conditioning, so there's no problem escaping the desert heat. There are also plenty of on-site amenities, including a private spa with a sauna, hot clay bath, a common area with hot tubs, an area for pottery making, in-ground trampolines, sand cruisers, and refrigerators stocked with whole foods. An on-site caretaker is also available to help guests make their stay memorable and, given its location nestled close to seven national parks, there is no shortage of nature to explore.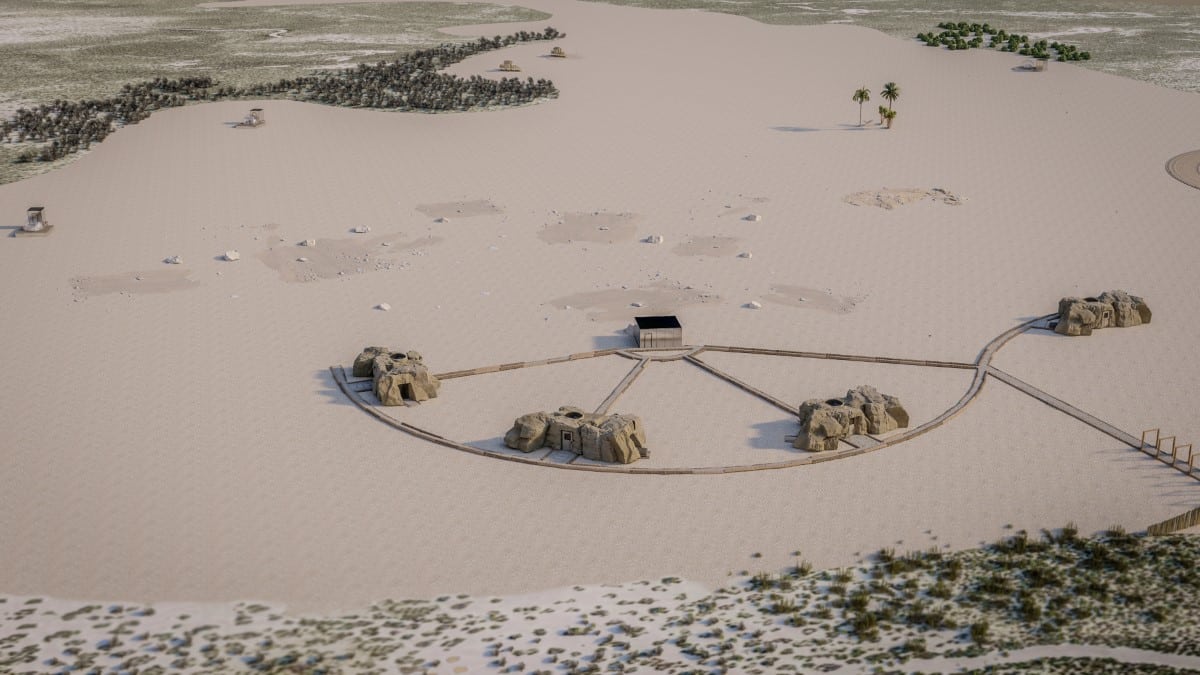 Thanks to its solar power, well, and septic systems, OutpostX is fully off-grid and self-sufficient. In a secondary phase, the creators will be building a 100,000-gallon water reservoir and poplar forest, using mycelium and carbon to create a lush forest that attracts wildlife and retains moisture. The lake bed will trickle into a delta of nourished soil and create a sustainable ecosystem of wildlife without taking water from the aquifer.
Creator Travis Chambers has previous experience constructing unique hospitality stays and was excited to bring his vision to Utah.
"Having visited places like Tulum, the Sahara Desert, and the Middle East, I have always been struck by the distinct atmosphere and unique sense of place that these locations offer," he shares. "This inspired me to create a space that deviates from cookie-cutter principles often seen in U.S. architecture. OutpostX is a testament to that inspiration, offering a lodging experience that transports guests to a new and exciting world."
When OutpostX begins taking public reservations, stays will range between $350 to $1,100 per night, depending on the lodging option. Through the Indiegogo campaign, supporters will get a 50% discount, with stays beginning at $175 a night at the Sky Lodge.
Pets are welcome at OutpostX, and supporters will be able to book their trip up to 16 months in advance once stays begin in August. The campaign will close the last week of June, so book now while there's still time.
OutpostX is a luxury glamping experience in the Utah desert.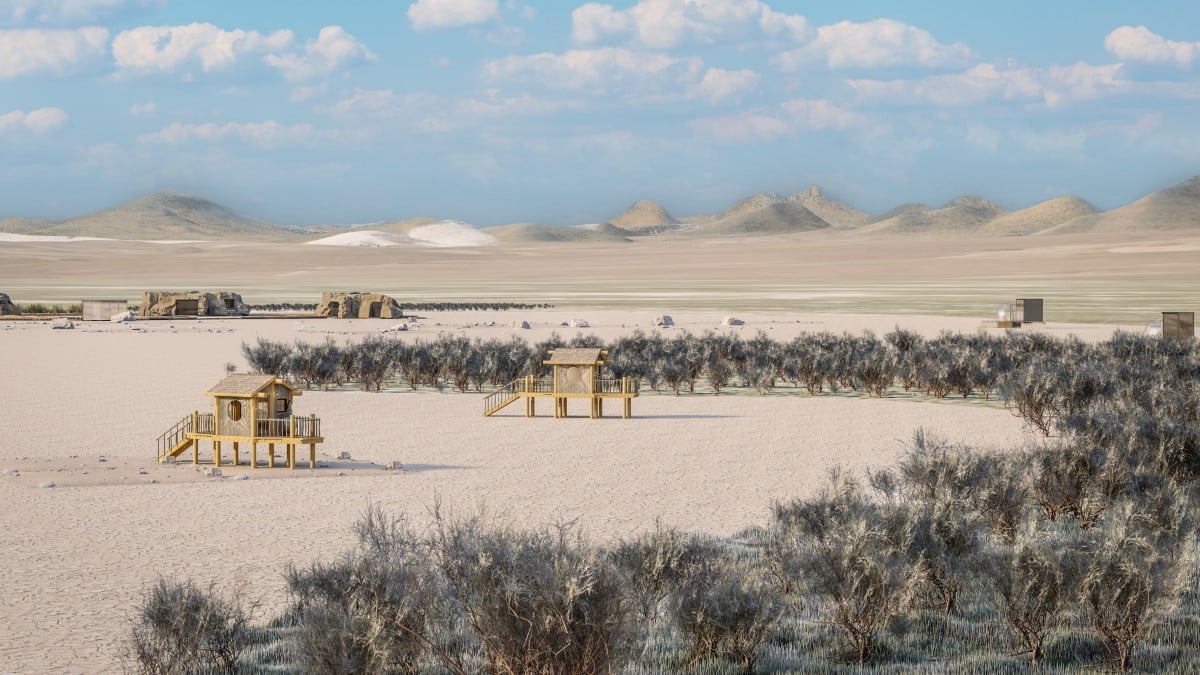 Located near Zion National Park, guests have four different types of lodging to select from.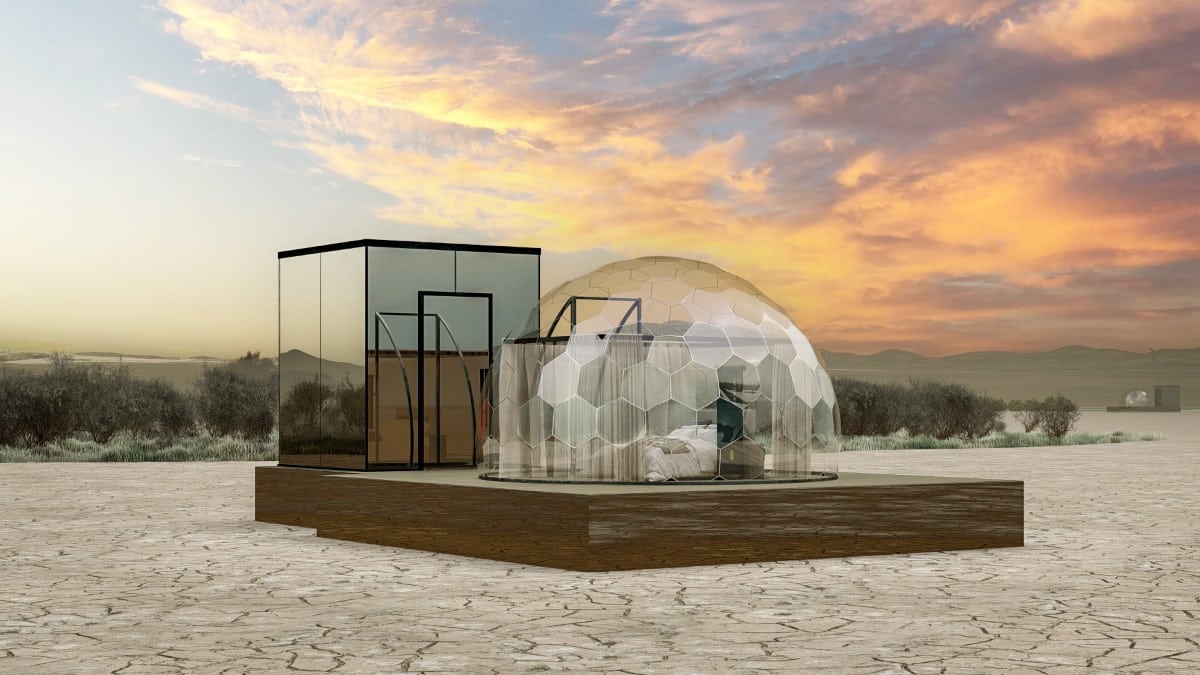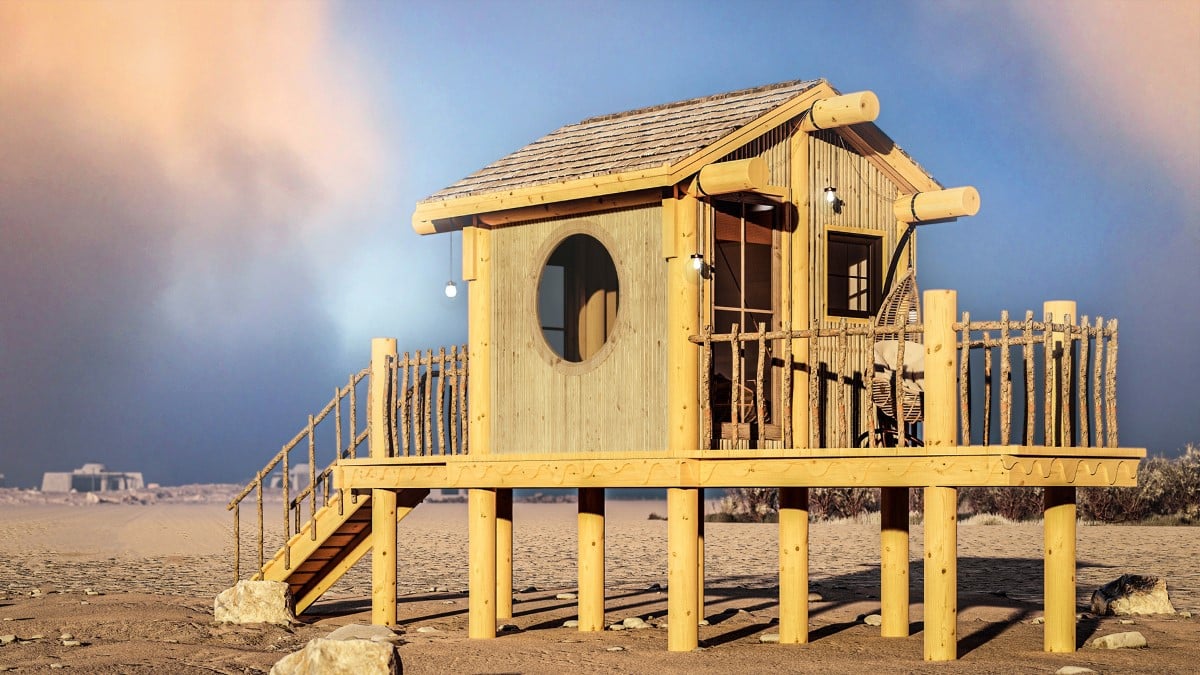 The ecolodges are fully off-grid and are designed to immerse guests in nature.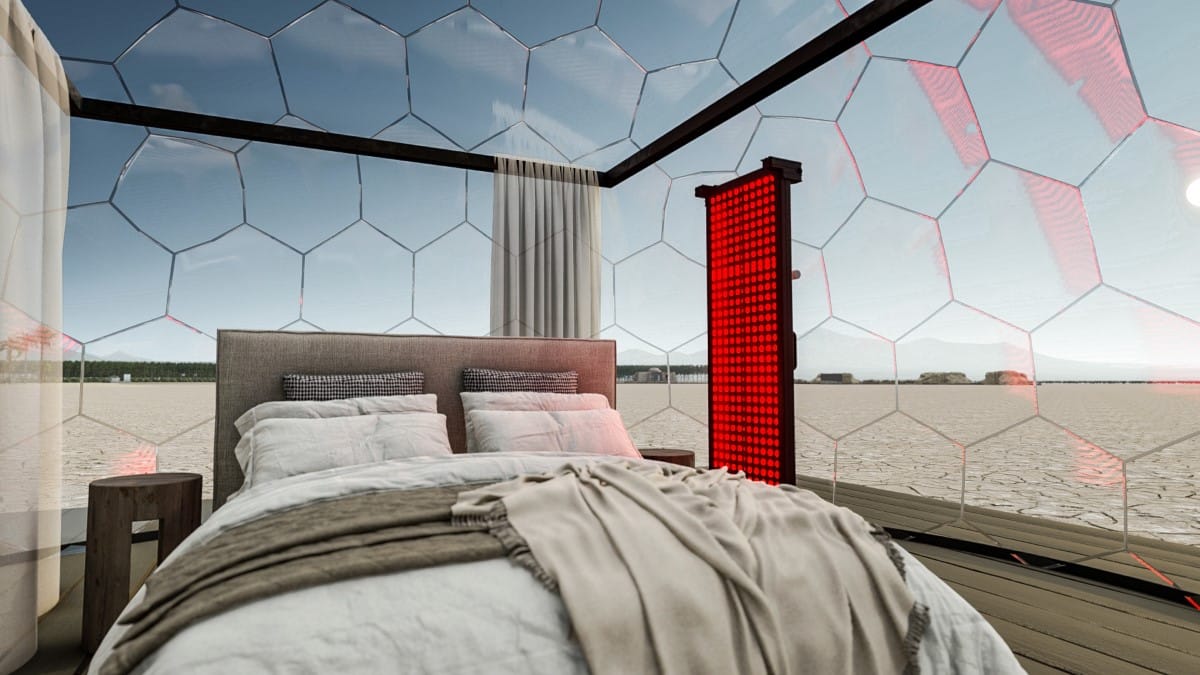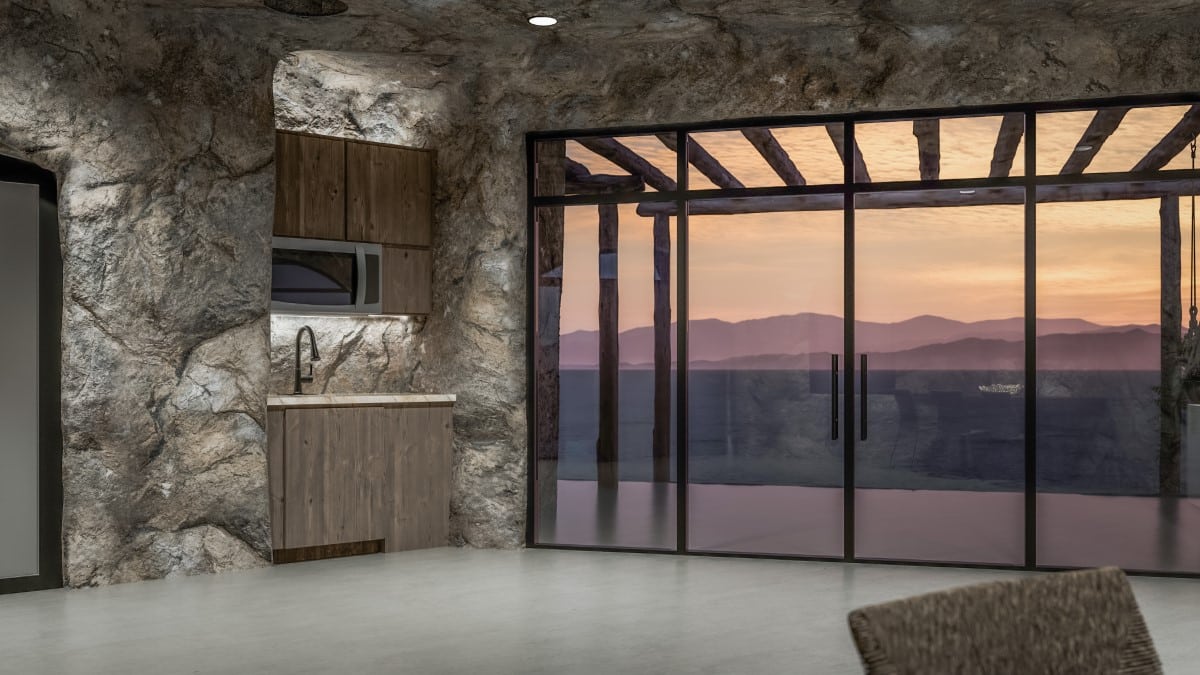 Stays will begin in August, and heavily discounted reservations are available via Indiegogo.

OutpostX: Indiegogo
My Modern Met granted permission to feature photos by OutpostX.
Related Articles

: